Our News
---
Having fun during Pietengym. The most handy and agile Pietjes we had developed this year, just see and judge!
---
From 11 November we will join the EUropean  School Fruit Project again for a period of 20 school weeks.
---
Thursday 7th of November we will join the National School Breakfast day in school.
---
Thursday 20th of September : Welcome Back – Meet and Greet event from 3pm – 4pm for all students, parents and staff members of VHS.
---
It has been a pleasure to have  Schw!ng Jazz Band in our school performing for the children of Lighthouse, Three Little Ships and the International Department. They rocked the gym together with our students!
Please have a look on their website.
https://schwingjazzband.com/index.html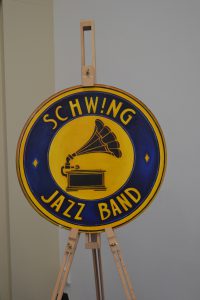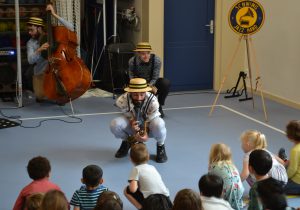 ___________________________________________________________________________
We are so happy with our new playground!!!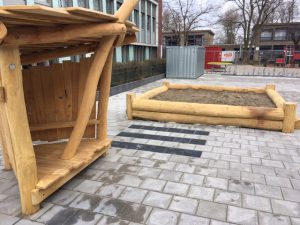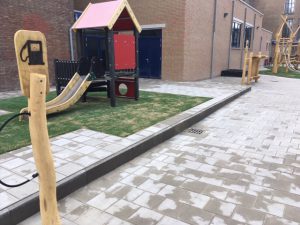 ___________________________________________________________________________
It has been a pleasure to have  Altered Five in our school performing for the children of Lighthouse and Three Little Ships.
Please have a look on their website. Our students loved it!
http://www.alteredfivevocalgroup.com
http://www.facebook.com/alteredfivevocalgroup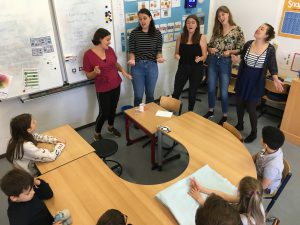 ---
COMING SOON !!!!
On Wednesday 14, 21 February and 7 March music students from the Royal Conservatory will run a music project in all classes. The main goal is to stimulate creativity through sound and technology in a playful way; explore new ways of approaching music education practices.
They will have 3 different activities based on these goals:
1. Making an Instrument: Explore the every day recycled materials for a different purpose to interact through sound. We will make instruments and music together.
2. Electricity; Sonic Fruits: Discuss the differences between the fruits and vegetables through sound. Use the fruits and vegetables in a musical ensemble setting connected to the computer (fruits and vegetables will be connected with wires to a computer; the different structures/water levels will give various sounds, so a banana will sound differently than a cucumber).
3: Kinesthetic: Sound Drawing: Giving the kids a kinesthetic experience through drawing and sound. (Children's drawings will be 'read' with a pen connected to a computer and translated into sound)
---
On Thursday 18th January, Class R went to the theatre. A great time was had by all, despite the westerly storm and the lack of trams and buses.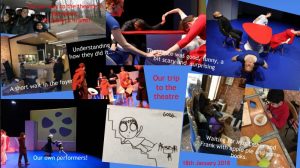 ---
---
On Friday 12th of January 2018, Class R went for an educational school trip to COMM, Museum for Communication in the Hague.
---
Last Tuesday, the 5th of December,  Sint and his Piets visited the school. All kids were really excited!
---
To hear our latest news, follow us on Twitter
Tweets by @lighthouse_se
Tweets by @lseAlison
Tweets by @LSEClassR
Tweets by @tlsclass1